On Thursday 3rd October, DIVA, in partnership with one of its key partners in the UK market, organised an exclusive evening of fine dining and exceptional wine with the legendary Château Mouton Rothschild. The incredible dinner was hosted at the Michelin Starred, Marcus, located within the Berkeley hotel in London, with Sales Director of the esteemed first growth, Hervé Gouin in attendance, accompanied by President and Export Director of DIVA, Jean-Pierre Rousseau and Ryan Brown.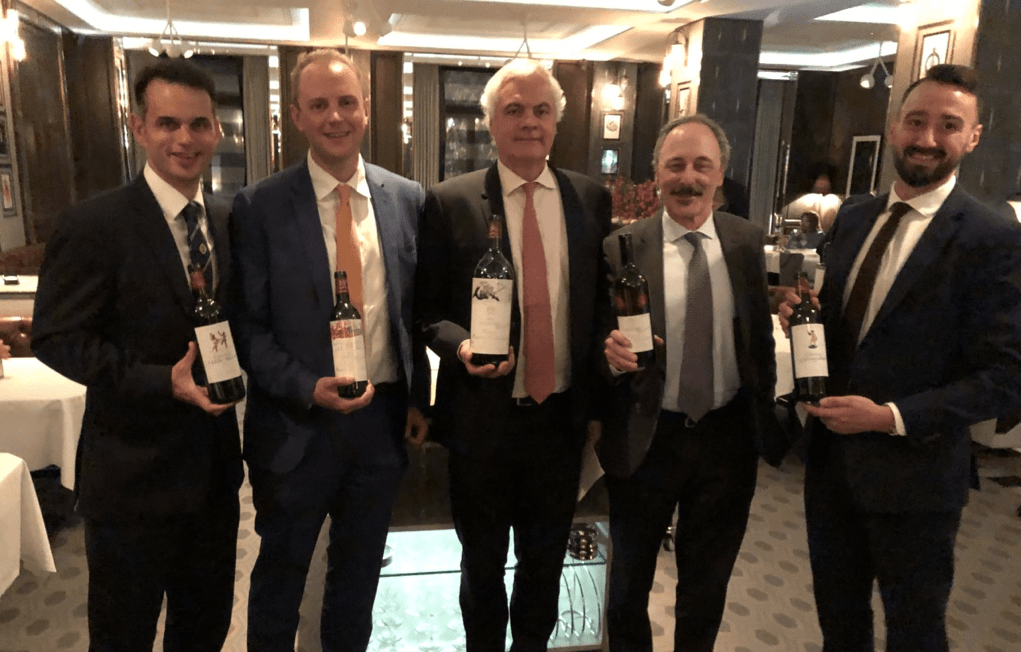 The very lucky guests had the pleasure of starting the dinner with Mouton's delightful white wine, Aile d'Argent 2017, followed by both Chateau d'Armailhac 2009 and Chateau Clerc Milon 2005 with the first course. The main course of game was matched perfectly with two emphatic vintages of Mouton Rothschild: 1989 and 1996 – wines drinking exceptionally now and that will continue to blossom for years to come. The extremely moreish 2009 was then served with an outstanding cheese selection. The evening concluded with the hedonistic Chateau Coutet 1998, perfectly paired with a nutmeg and egg custard tart.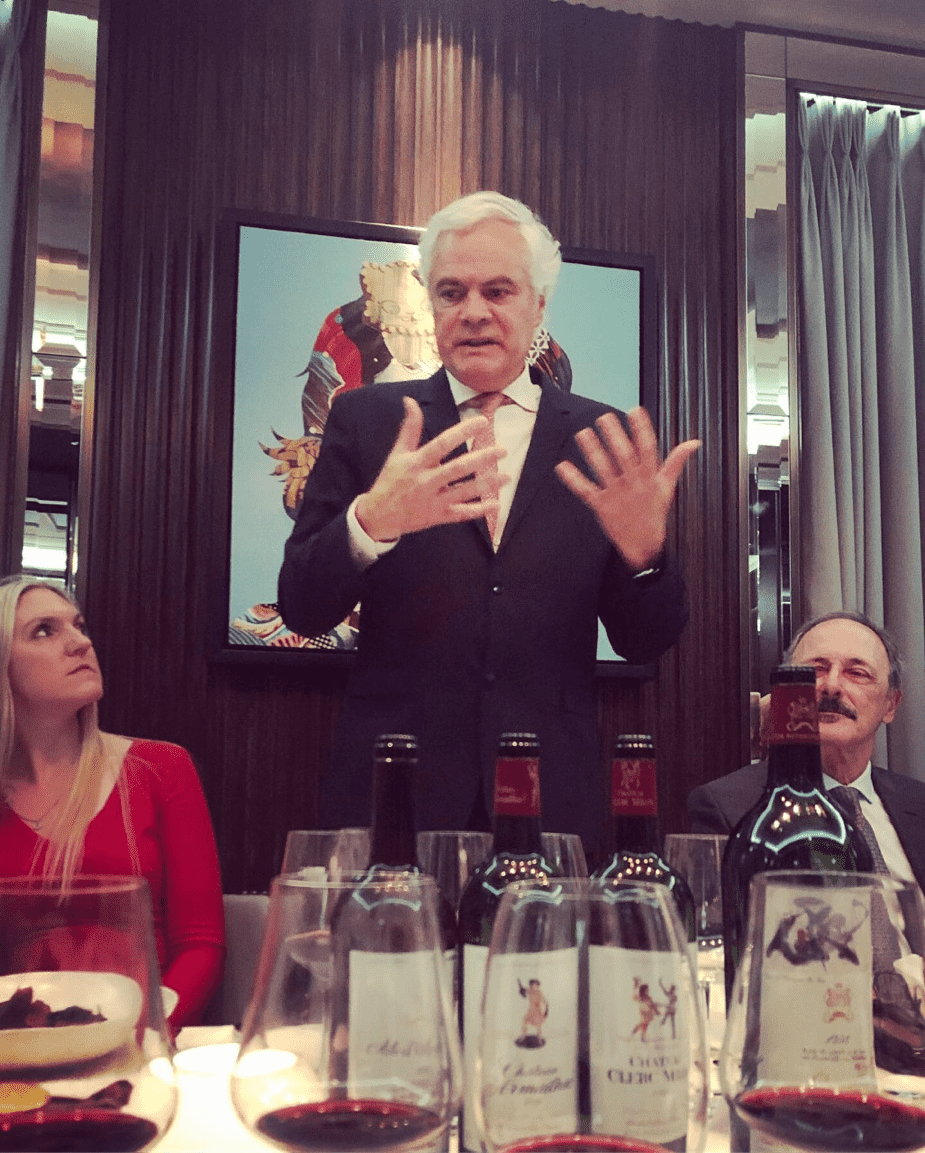 Perfection on every level in the world's hub for fine wine!